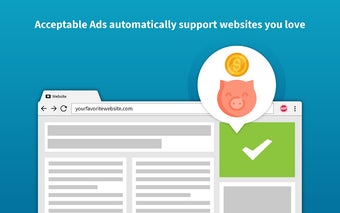 1/5
Adblock Plus for Google Chrome provides you with a great way to remove ads from the websites you visit. The extension will automatically detect all ads and banners, disable them and modify Chrome's layout to make it look as if those ads were never there at all. This will then allow you to focus on the content you want to see.
The Adblock Plus extension works by using filters. There are several ready-made filters that are available, but you can also configure Adblock Plus to create your own filters, or mark previously-unfiltered items.
One of the best features of Adblock Plus, though, is that it can strip Web video of any ads. This is a really useful feature if you regularly watch TV shows or other content online. This works quite well, but it isn't without hiccups, and there are sometimes jumps where ads would be in Web video.
Advertisement
Adblock Plus is a useful tool that is customizable. You can add websites to white-lists to make them exempt from being blocked. You can also tweak the extension to suit your needs. The Adblock Plus extension is simple and effective, has good support and is fairly customizable. Overall, Adblock Plus for Google Chrome is a customizable and useful browser extension that can help improve your online experience by banishing annoying ads.
Advertisement
Technical
Title:

Adblock Plus 3.11 for Windows

Requirements:

Windows 10,
Windows 8,
Windows Vista,
Windows XP,
Windows 7,
Windows 8.1

Language:

English

Available languages:

English,
Arabic,
Czech,
Danish,
German,
Greek,
Spanish,
Finnish,
French,
Italian,
Japanese,
Korean,
Dutch,
Norwegian,
Polish,
Portuguese,
Russian,
Swedish,
Turkish,
Chinese

License:

Free

Date added:

Wednesday, April 24th 2019

Author:

Eyeo GmbH
Adblock Plus
3.11
Eyeo GmbH(Free)
User rating User Rating 8
Changelog
We don't have any change log information yet for version 3.11 of Adblock Plus. Sometimes publishers take a little while to make this information available, so please check back in a few days to see if it has been updated.
Can you help?
If you have any changelog info you can share with us, we'd love to hear from you! Head over to ourContact pageand let us know.